Re-elect Charlie Hall, County Commissioner!
---
Charlie Hall has filed for re-election to the Rockingham County Board of Commissioners.
He has served the county since 2018.
During his term, Rockingham County has:
Lowered the tax rate!
Updated the Land Use Plan and Unified Development Ordinance to make development more accessible to county residents.
Began the process to build a public indoor shooting range. This will enhance public safety training and provide residents a safe place to practice.
Seen more than a billion dollars investment in the county.
Seen more than 1,500 jobs created.
Seen development plans for 3,000 new homes.
Established a Plan to better provide for maintenance of county facilities.
Charlie Hall is a Rockingham County native and local business owner. With a keen understanding of the local economy as well as the needs of our citizens, Charlie will continue to use his experience to improve the county.
Charlie is a family man and has been married to Stephanie for more than 30 years; together they raised and educated their two daughters, Erica and Kimberly, and they have three grandchildren. Stephanie is a teacher assistant at Stoneville Elementary School.
Contact Information:
Charlie Hall for Commissioner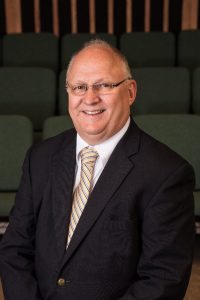 PO Box 61
Eden, NC  27089
336-932-7290
Charliehalliii@gmail.com
CharlieHallForCommissioner.com
Paid for by:
Charlie Hall for Commissioner
PO Box 61
Eden, NC 27289-0061